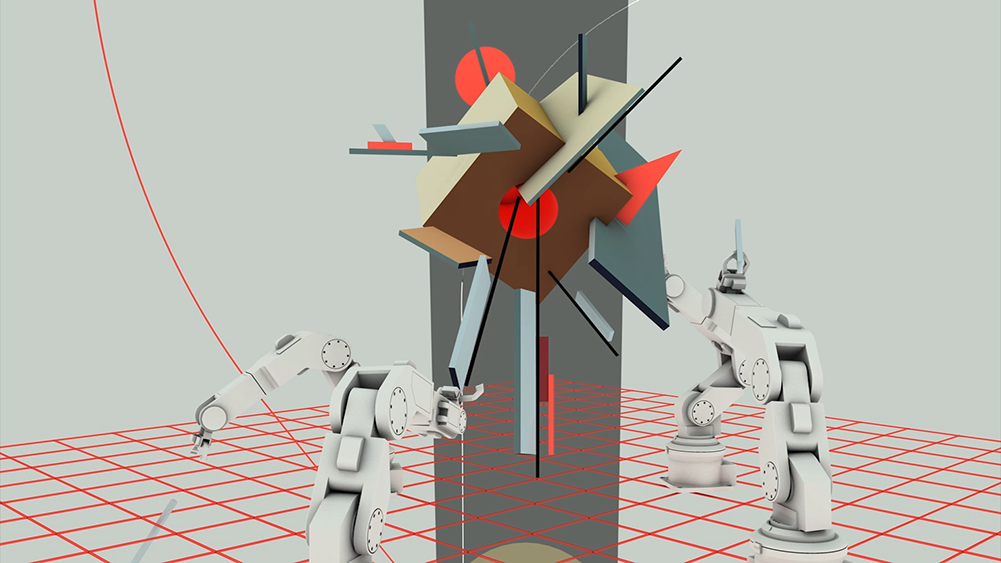 Enemy Of The Stars – watch the video
Video with 3D animation + object moving element of a table lamp
2020
In the video, four robotic arms, like those used in the automotive industry as part of an automated manufacturing process, assemble a composition of geometric shapes. This composition is one of the "Prounes" by the constructivist artist El Lissitzky. The "conveyor platform" is also located on the red matrix, also inside Lissitzky's other geometric composition - Proun 99.
In front of the screen where the looped video is broadcasted, an object is located - a metal red "hand". This is a moving element of a balanced-arm lamp.
Enemy Of The Stars is the title of two works of the English vorticist artist Wyndham Lewis - a theatrical play and a drawing
of a mechanistic leg.